I do not take insurance at this time.
I can provide a receipt form to anyone filing a claim with insurance.
$125          50-minute session (typical session)
$180           Hypnotherapy session (approx. 1 1/2 hour)
$155           In-home 50-minute session
$170           1-hour professional consultation
varies        Groups (see Events schedule)
$275           8-week Grief Recovery program (see Events schedule)
varies        Community Therapeutic Classes (see Events schedule)
Fees are payable at time of session.  I accept cash, check, and credit card (3% fee applies)
* If you are on a limited budget, please contact me regarding community funding, scholarship, or fee reduction, or payment plan.
I also provide ongoing free community services and trainings to better serve our community.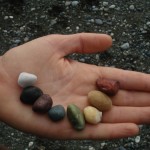 PLEASE NOTE: If you must cancel or reschedule an appointment, please plan ahead.  Cancellations of less than 24 hours in advance will be charged the full fee.