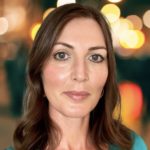 I endeavor to speak from my Wise Self, counsel and connect with the Wise Self in others, and strengthen the Wise Self in all of us. May we all find the balance between interdependence and self-reliance.
My counseling approach is integrative and flexible, stemming from a diverse background of life experiences. These experiences have provided a richness and humility to my understanding of the human condition. To that end I value personal exploration and creativity balanced with pragmatism and a strong work ethic. As a counselor, facilitator, and healer, I strive to offer compassionate, intuitive support along with proactive tools for increasing self-confidence, self-awareness and empowerment.
Acknowledging our limitations and when we need support is hugely empowering (rather than a weakness, as society would have us believe). We all need and deserve respect, support, and increased tools. We would all benefit from knowing and tending to ourselves better.
Licensed Mental Health Counselor (LMHC)
Certified Clinical Hypnotherapist
Integrative Healing and Herbalism for Mental Health Specialist
Certified Grief Recovery Specialist

Click Here for Professional Background
I earned a BA in Spanish from Reed College, and a MS in Counseling with a specialization in Clinical Mental Health from Prescott College. My clinical training was completed in Santa Fe, NM. There I worked at Zephyrus of Santa Fe, the SW region's only outpatient clinic dedicated to the treatment and prevention of eating disorders. I was fortunate to oversee the art therapy groups, in addition to participating in group therapy, movement therapy, meal support therapy, individual therapy, and family therapy. I then worked under the guidance of an influential counselor and healer of Lakota desecent, Scott Thomas, Ph.D. , who specializes in abuse, addiction, gender, couple/family, and indigenous issues.
I trained and worked at Gerard's House, a non-profit grief center dedicated to supporting children and families who have lost loved ones. With the Gerard's House crew I had the honor of being part of the seminal team that implemented the first Spanish grief program in the entire region. Inspired by my work at Gerard's House, I studied with the Grief Recovery Institute and became a Certified Grief Recovery Specialist.
I was blessed to work with Tewa Women United, a non-profit organization that serves as a safe place and provides support for Native American women struggling with issues related to alcoholism, suicide, domestic and sexual violence, and cultural identity loss.
I have trained in Gottman Method Couples Therapy and use it in my work with couples.
With the intent of broadening my ability to effectively help people overcome trauma, shame, and deeply entranched habits and addictions, I trained as a Certified Clinical Hypnotherapist at the Wellness Institute. Inspired by the efficacy the work, I went on to do a two-year post-certification Internship Intensive to further deepen my practice and skill-set.
It is clear to me that effective healthcare requires a holistic approach. My goal is to meet people where they are at, skillfully get to the root of what is ailing, and facilitate effective, lasting change.  Modern research demonstrates that all systems are connected.  With that understanding, and a background in herbalism, I trained as a Certified Mental Health Integrative Medicine Provider (CMHIMP) under the tutelage of Dr. Leslie Korn, Ph.D, MPH, LMHC.  I can effectively and ethically address integrative healing modalities, cultural factors, nutrition, and herbal components of mental health.
My counseling approach is ultimately person-centered and intuitive, utilizing a range of modalities including Cognitive Behavioral (CBT), Dialectical Behavioral (DBT), Trauma-informed, Clinical Hypnotherapy, Integrative Health and Herbalism for Mental Health psycho-education, Somatic, Strength-based, Emotionally-focused, Systems Theory, Art Therapy, Existential, Ecopsychology, and Transpersonal.